Excursion with dogs
Huskywalk is a guided private hiking tour in the beautiful Finnish nature in Paljakka holiday resort.
We bring the dogs to Paljakka center for our easy 6-kilometer walk. We will have a break by the campfire to barbeque sausage and to enjoy cup of coffee by the campfire.
Adults and children over 15 years get their own husky or malamute to pet and walk with. Smaller children enjoy the trip with no dog to walk with.
For further information and for booking, please send a message using the "Contact us" form below or call us or send us a text message.
Please note that the tour must be booked in advance as we are open daily by advance bookings only.
Included in this product
Price (€/person) includes
guidance
a husky or malamute to pet and walk with (for adults and children 15yrs +)
snack by open fire (barbequing sausage, coffee)
Price valid for a group of 2-6 people.
Instructions and meeting place
Reservation:
Advance bookings
Meeting place:
Your husky trekking starts from the big parking lot in the Paljakka Village Center,  89140 Kotila (Paljakka), Finland. We meet there unless otherwise agreed.
What will you need to bring? Clothing / equipment recommended:
Please remember to dress according to the weather (outdoor wear and shoes). We recommend to wear shoes that are safe and comfortable for walking on forest paths.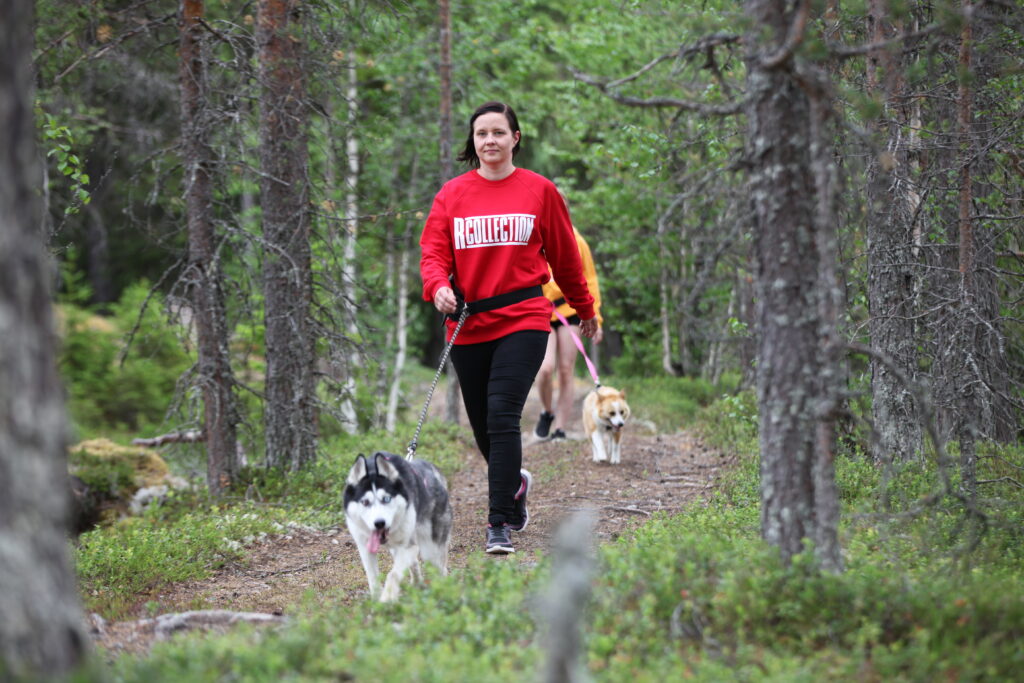 Husky trekking / Walking with a dog
Contact us
You can ask more about this product by contacting us or sending a message via the contact form.