Husky farm visit
Welcome for a visit to meet us and cuddle with our dogs!
You will get a private tour around the kennel. At the husky farm we spend time with the dogs, petting them and of course the program also includes photographíng.
The owners of the Husky farm talk about how the well-being of the dogs is taken care of and about their daily life on the farm in summer time.
For further information and for booking, please send a message using the "Contact us" form below or call us or send us a text message.
Please note that the tour must be booked in advance as we are open daily by advance bookings only.
Included in this product
The price (€ / person) includes
guidance
visit to the husky farm
Instructions and meeting place
Reservation:
Advance bookings
Meeting place:
Our husky farm is located only 5-minute drive away from Paljakka Village Center,Hoikanvaarantie 138, 89140 Kotila (Paljakka). We meet there.
What will you need to bring? Clothing / equipment recommended:
Please remember to dress according to the weather (outdoor wear and shoes).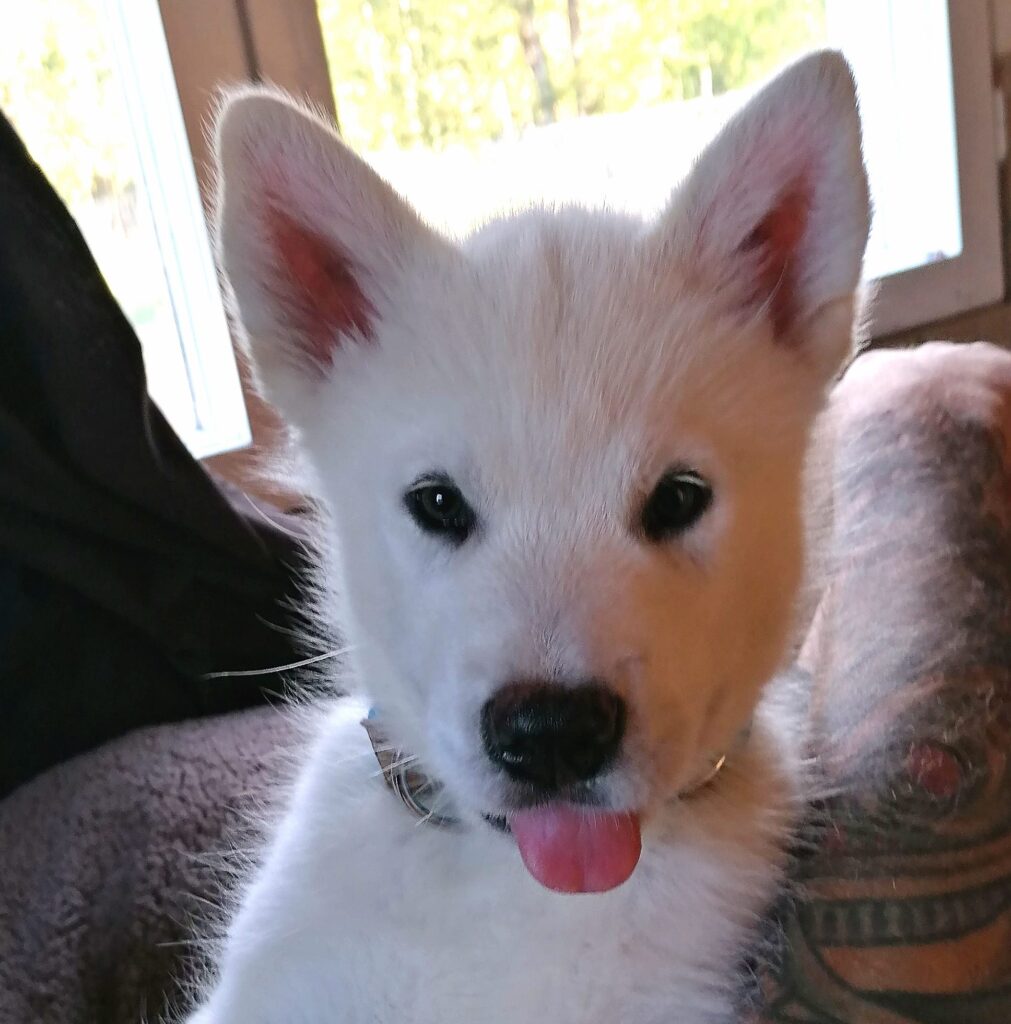 Husky farm visit
Contact us
You can ask more about this product by contacting us or sending a message via the contact form.