Forellibaari in Paljakka Fishing Park
In Paljakka the nearby lakes and streams offer excellent fishing spots for wild fish. However, you should not forget the Paljakka Fishing Park nor its Forellibaari fishing where you fish sitting comfortably in a fishing chair with high backrest!
Paljakka has come up with a new, comfortable way of ice fishing — a traditional Finnish fishing method. In Forellibaari you stay protected from the winter weather. You ice fish in an igloo-shaped, snow-white tent (Forellibaari) sitting comfortably in a fishing chair – and protected from the winter weather.
With an experienced guide, ice fishing is a pleasant experience. You will quickly learn ice fishing tips and tricks from the guide, while you tempt the fish to take the bait!
To book, please click "Book online" or send a message using the "Contact Us" form below or call us.
Included in this product
Price (€ / person) includes
guidance
fishing equipment
fishing permit
rubber boots, if needed
Instructions and meeting place
Reservation:
Advance bookings, latest 2 days before (by 6 p.m.)
Meeting place:
Our Safari House in Paljakka is located at Ristijärventie 101, 89140 KOTILA (municipality: Puolanka), but your guide will meet you in Paljakka Fishing Park, in front of Paljakka Market.
What will you need to bring? Clothing / equipment recommended:
Warm and comfortable outdoors wear, warm winter shoes.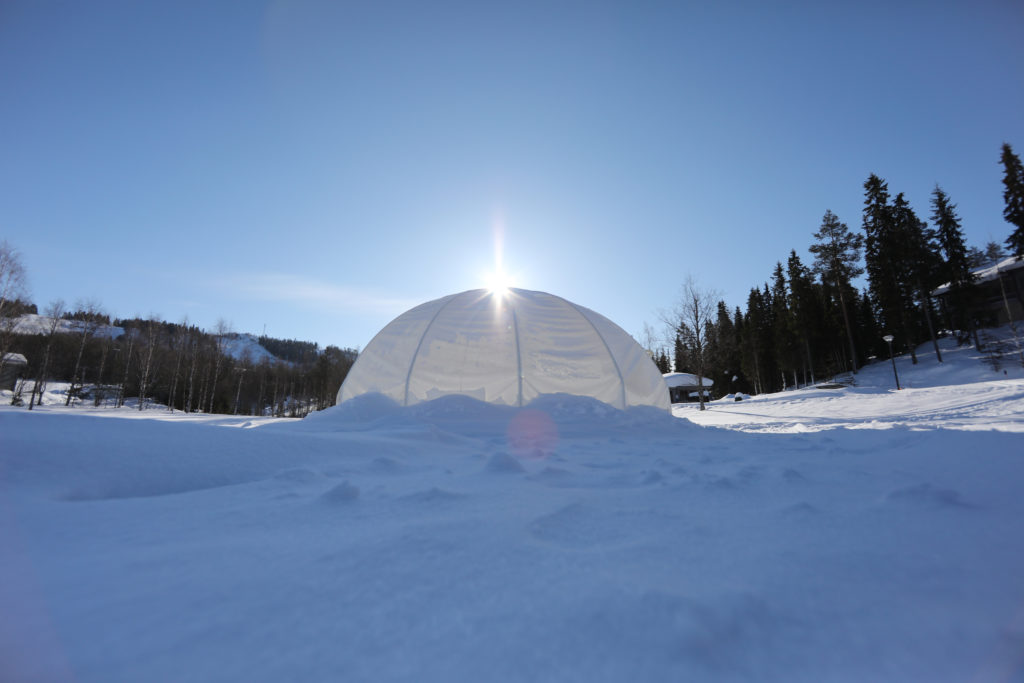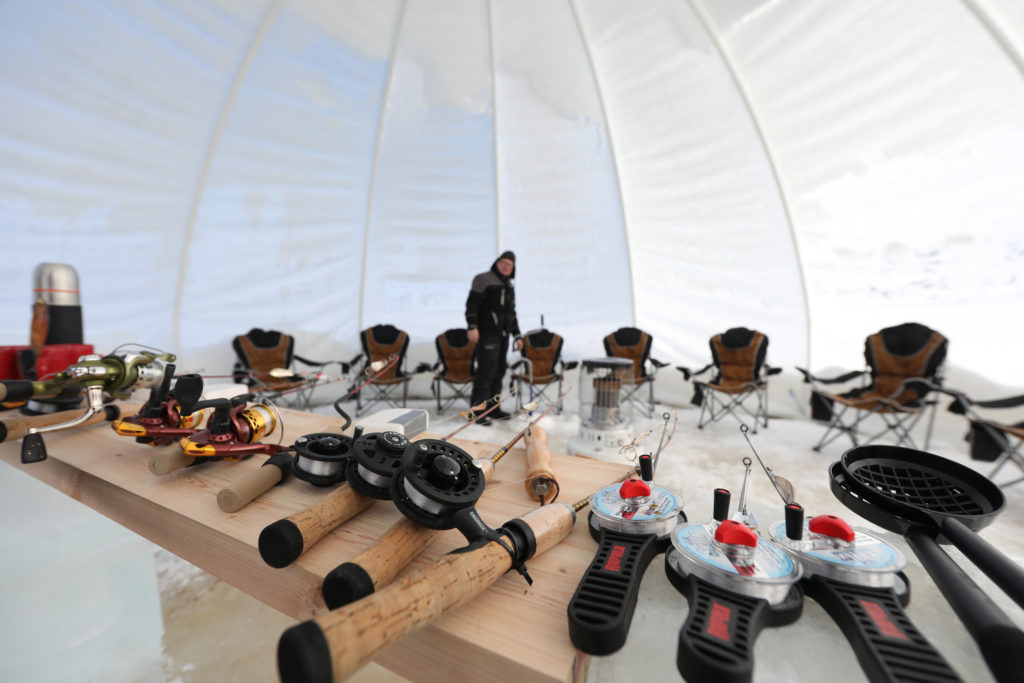 Unique ice fishing experience
Contact us
You can ask more about this product by contacting us or sending a message via the contact form.